THOR is a chat based navigation system
Tarjei Ødegård, Morgan West and I.  What I did: Ideation, interface, testing, video sketching, presentation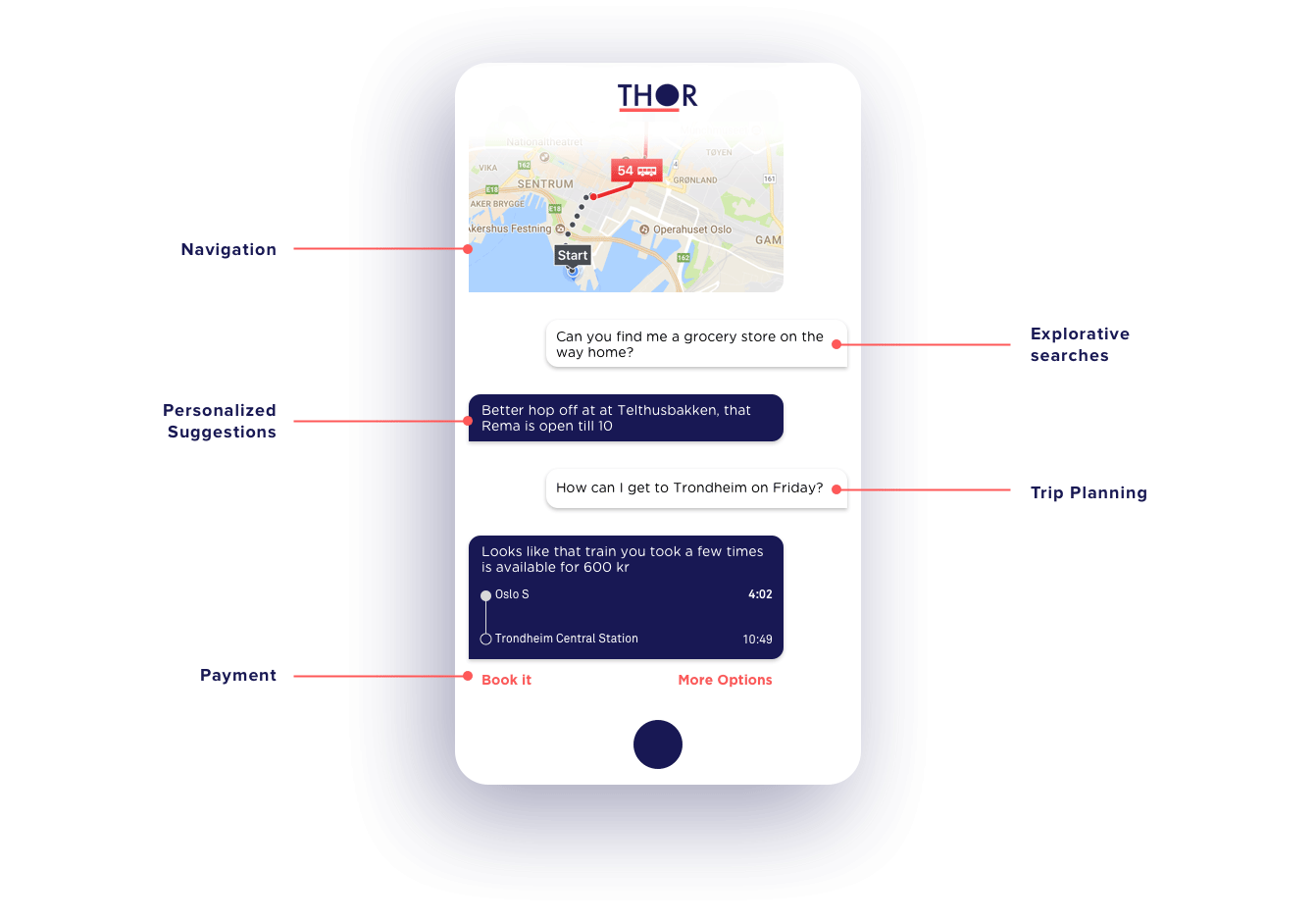 He offers navigation in a safe and individual way. You can trust him to learn 

where

 you need to go, 

when

 you need to be there, and 

how

 you like to get there

THOR was a concept developed for Entur
(a Norwegian data company...)
They have access to all Norwegian transit information, including routes, vehicle locations, and payment information. 

They challenged us to get Norwegians from the age of 18-30 more excited about using public transit

, and our intelligent chatbot based navigator proved to be an amazing solution!

Through research, we found that almost all problems could be potentially solved if we designed for only 3 things:

Trust, Individuality, and Safety

.  All of which are characteristics of a good friend.
The idea of a friend based UI was intriguing, so we made a quick prototype of a chatbot navigation and tested it out.  As almost all Norwegians wear headphones when traveling, we built in voice guidance as well. The testing was extremely helpful in getting to what features were most helpful.  We needed to explore more scenarios though, particularly what happens when things go wrong! 😩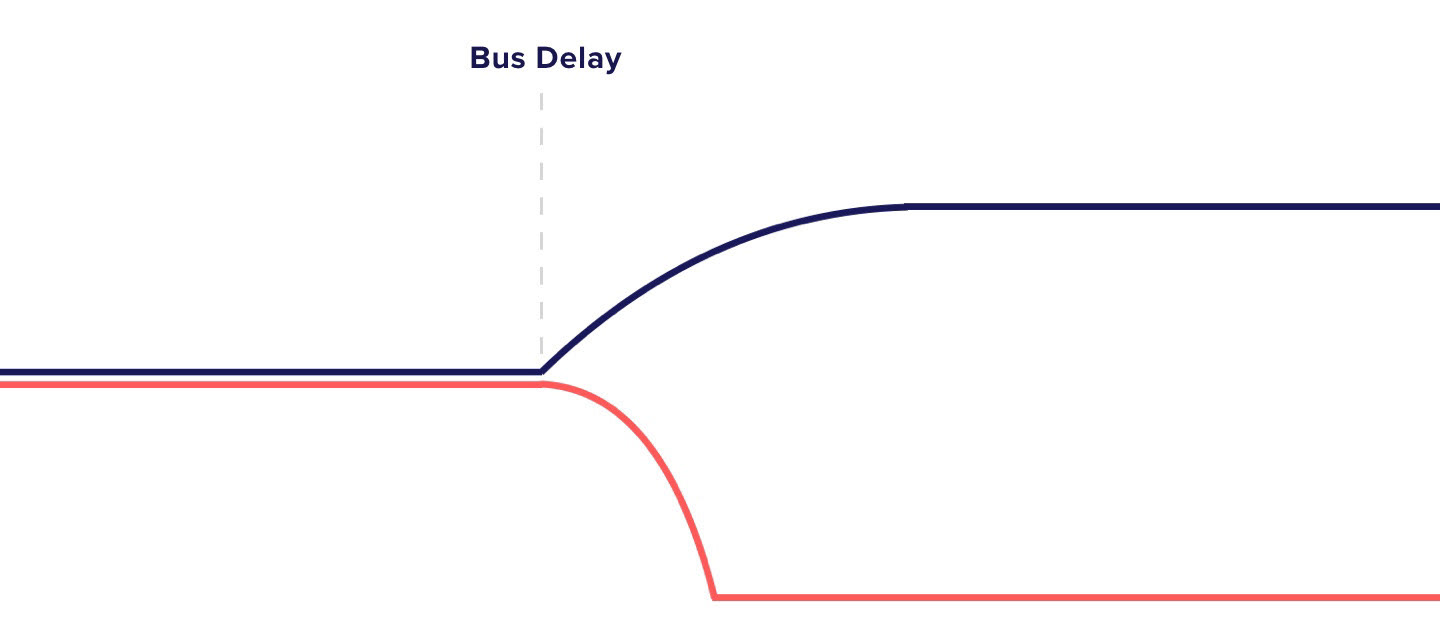 We found that most people's trust in their bus system falls rapidly when there is an unexpected delay. THOR finds a solution before it's even a problem, leading to a rise in trust when things go wrong. Having someone looking out for you is pivotal for trust.

We were on the right track at this point, but we still needed to consider how THOR would work in more complex scenarios.  This mostly involved working with many edge cases using our 22-year-old persona, "Chris."  This led to many possible feature ideations in the trip planning and ticket purchasing categories.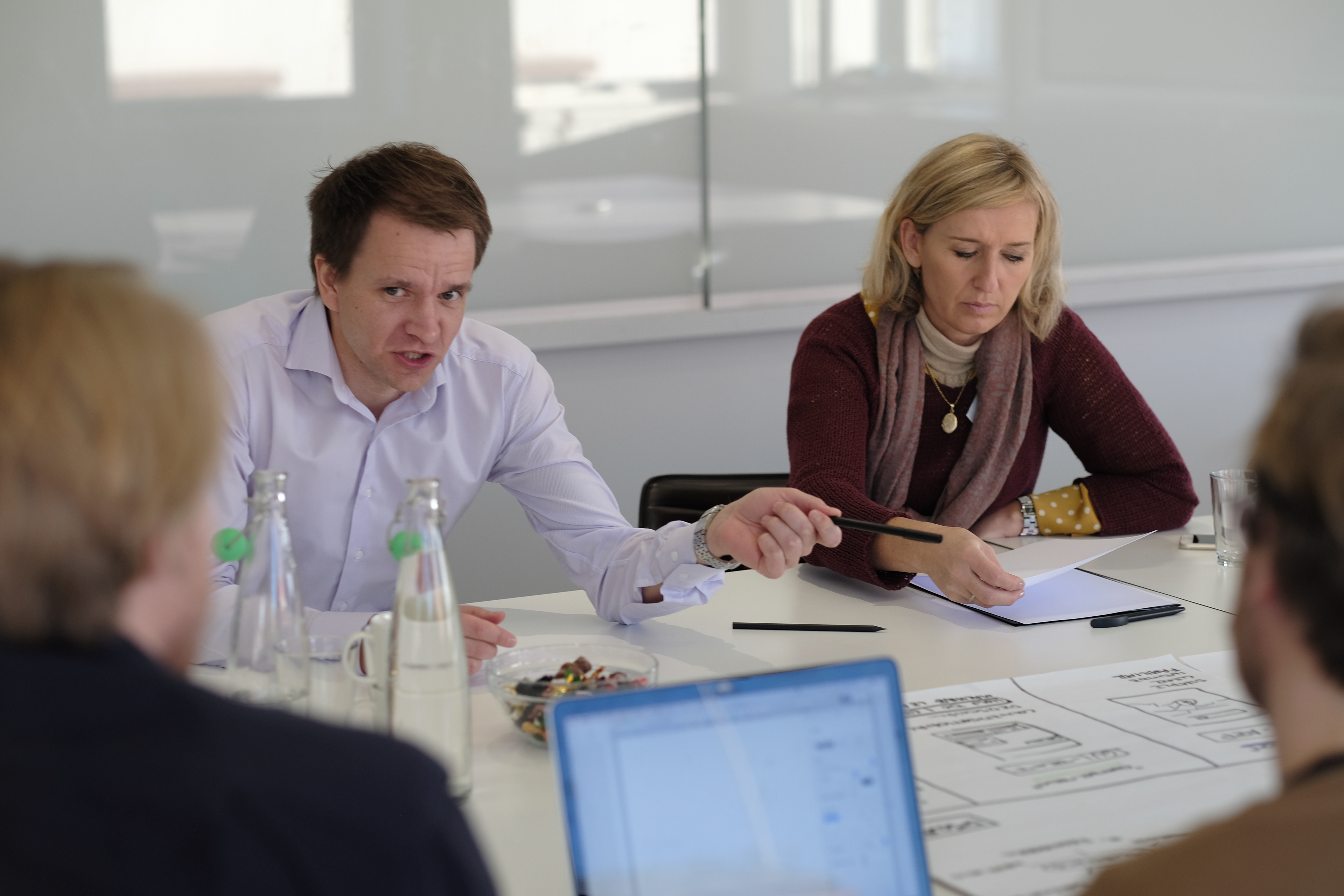 Chris's scenarios proved extremely useful as a communication tool in our meetings with Entur, as it was something everyone could relate to and discuss.  They were very excited about our concept, and could see possibly implementing it within the next year!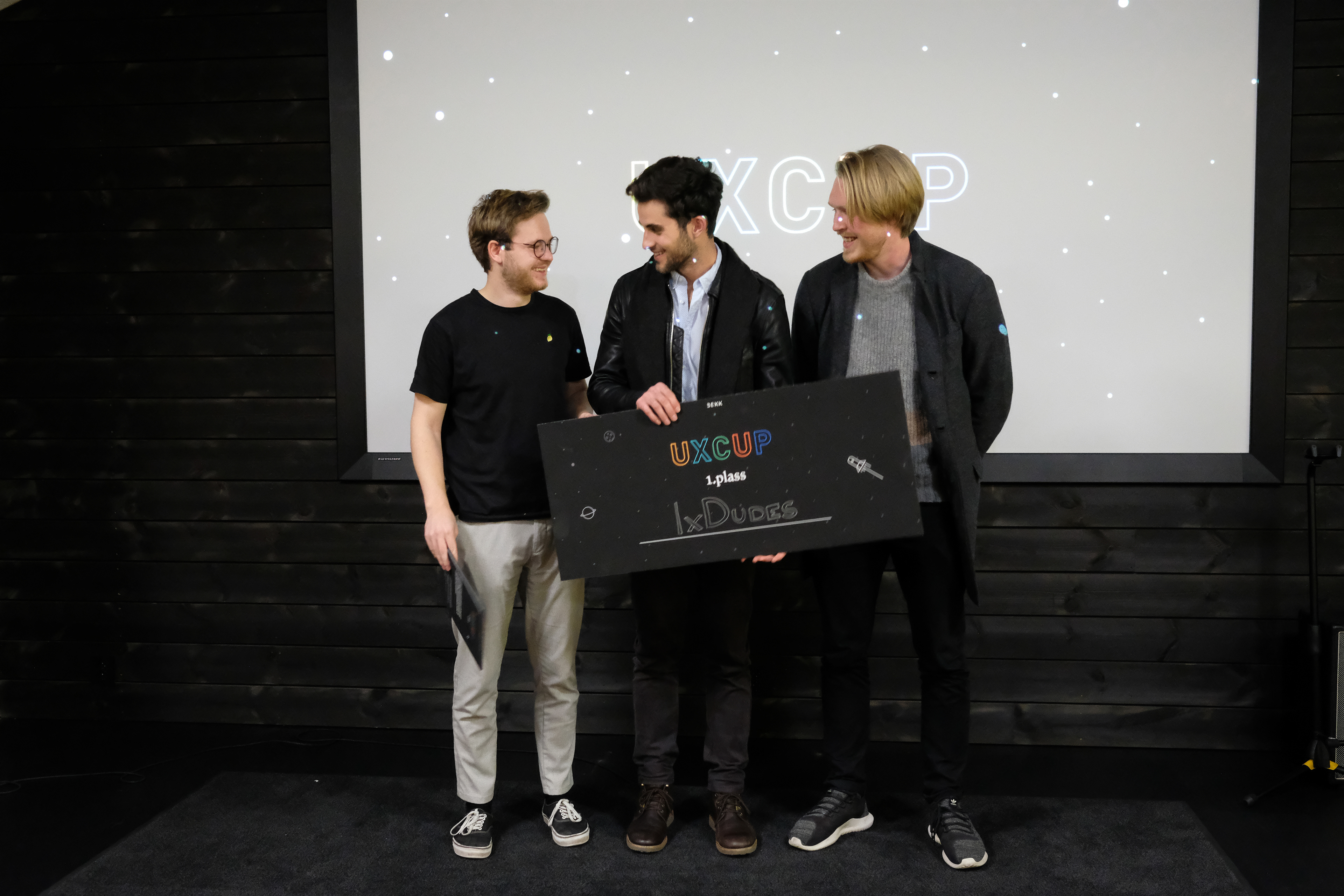 ​​​​​​​Special thanks to BEKK for beautifully hosting the event and providing expert advice throughout the process!